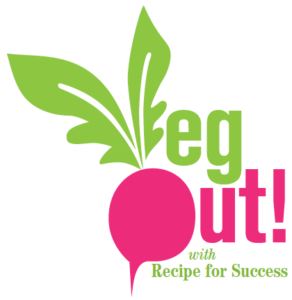 National Nutrition Month® is a nutrition education and information campaign created annually in March by the Academy of Nutrition and Dietetics. The campaign focuses attention on the importance of making informed food choices and developing sound eating and physical activity habits. The 2017 National Nutrition Month® theme is "Put Your Best Fork Forward."
CWN is celebrating and putting our best fork forward by challenging ourselves, our friends and colleagues, and the communities we serve to eat 30 different vegetables in 30 days (March 1 – March 30). Our partners at Recipe for Success Foundation provide the tools, resources, and inspiration to make it easy with their VegOut! Campaign.
You can join the challenge, be a part of our team, and have a chance to win prizes! Simply go to vegoutwithrfs.org to sign up. On the registration page, there is a field to enter your team name. Please join our team by entering Wellness Matters! in this field.
Track your veggie intake on the website or download the app to track from your mobile device.
Browse recipes to get preparation inspiration for some new or unfamiliar veggies.
Join the conversation in the forum of our team page and on Twitter using the hash tag #VegOut2017.
Eat 30 different vegetables in 30 days to be entered into a drawing to win a prize from the Center for Wellness and Nutrition.
We'll be tweeting our progress and our favorite recipes throughout the month, so be sure to follow @phi_wellness on Twitter.